Sunday, February 19, 2012
Really they've been finished for months, but we just got a good-enough computer that could have pictures put on it. So without further ado, here are the stays (and a psuedo-historical halloween costume):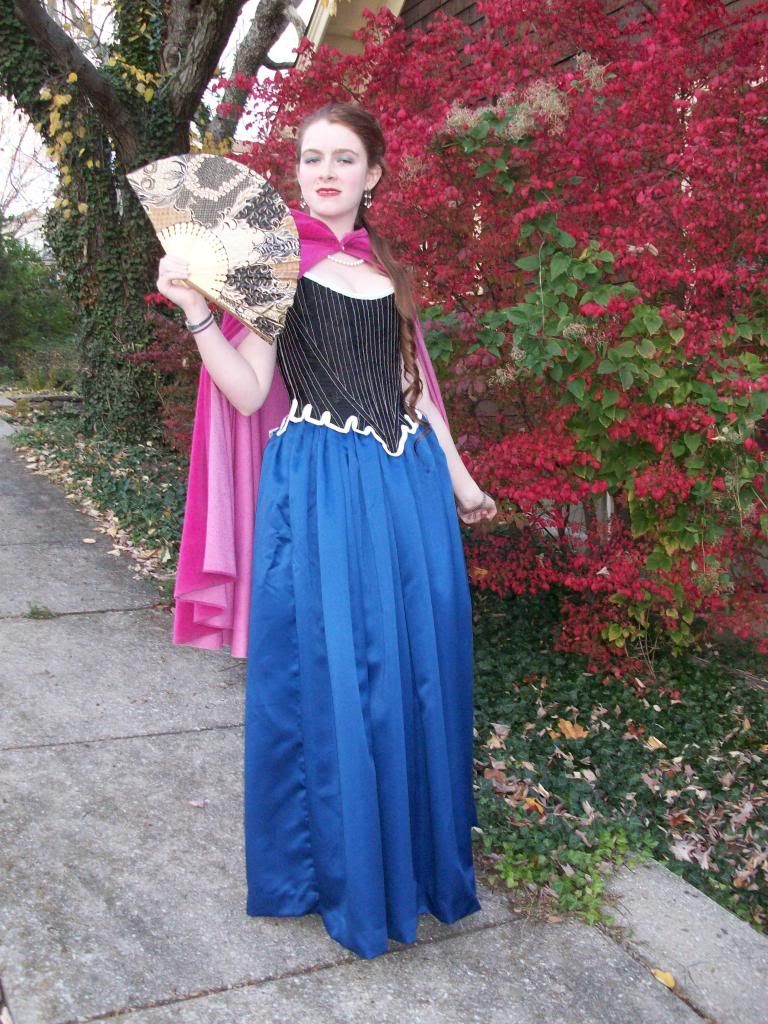 Entirely handsewn, boned with heavy-duty zip ties. Outer layer of some sort of taffeta, middle two layers of linen, inside layer of an old sheet. But what a lovely shape they give me!