Friday, June 21, 2013
Well, I'm in Vermont for the summer, and I'll be doing my usual sewing and mending for money thing, just in a new location. I don't really have much to post, but I wanted to show off the machine that I'm borrowing for the summer. It's crazy.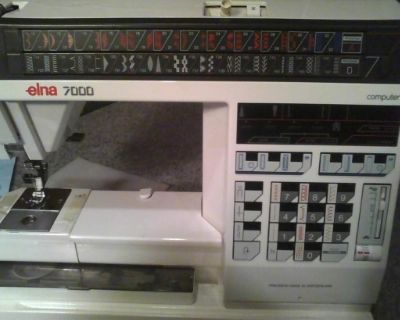 It's an Elna 7000, which according to the foot pressing the pedal in the manual, appears to be from the Eighties. I did a Google and found someone who'd bought one new in 1988, so there you go. It's computerized. See that black rectangle? It lights up with the number of stitch you choose, the width and length, and which foot you should use for it. It does buttonholes really simply. Also, all those crazy stitches on the top? That's only half of them. They rotate to display more, including all the letters of the alphabet. It's great.
So here are some samples of the stitches it does.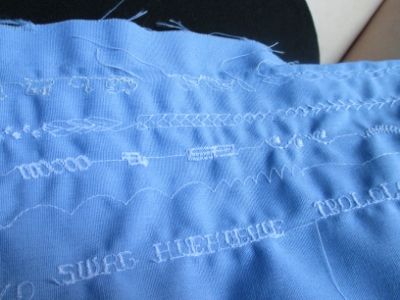 Also, you can get it to memorize a sequence of stitch types. That's how I did the "HUEHUEHUE" and the "TROLOLOL" parts. Oh yeah, and you can do ducks.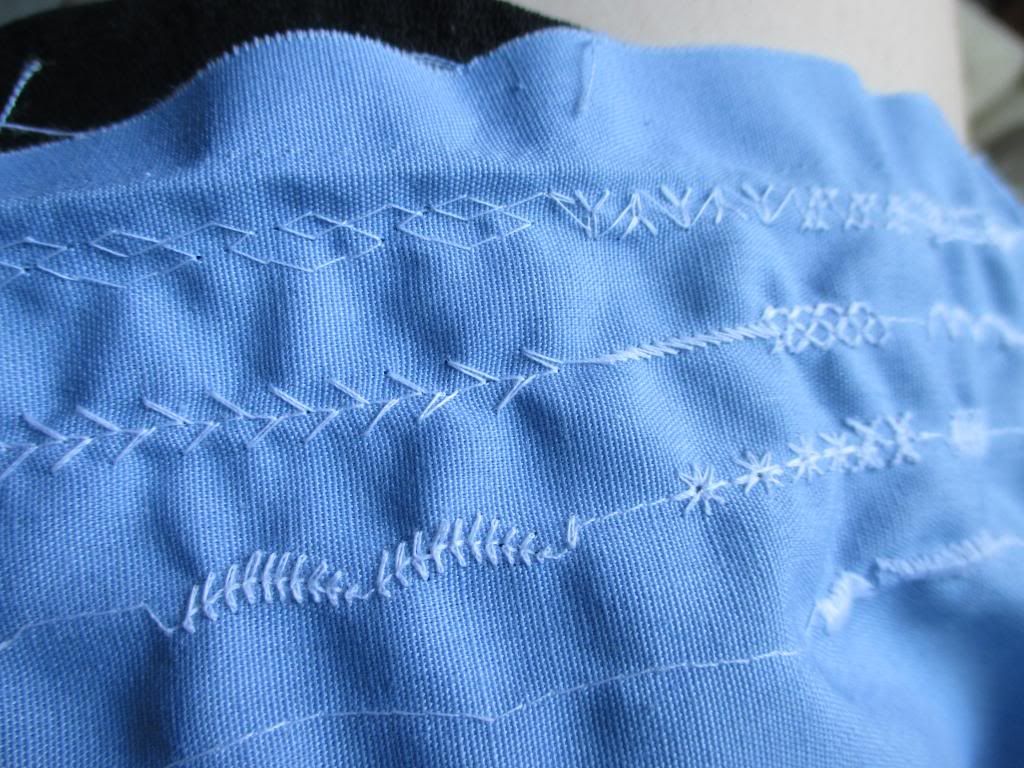 I really like the feathery stitch, and the herringbone kind of one.
Anyway, so that's the current excitement. Someone might be commissioning a reenactment costume, which would be amazing.
-Madame T